[ our Skills]
Read Our Latest Skills
Adobe Photoshop is a raster graphics editor developed and published by Adobe Inc in 1988.
Photoshop can edit and compose raster images in multiple layers and supports masks, alpha compositing and several color models including RGB, CMYK, CIELAB, spot color, Surreal Photos, Action Sequence Shot, Photo Restoration, Website Elements, Info graphs and Mockups, Posters and Brochures and Business Cards, Create Announcements and duotone.
Photoshop uses its own PSD and PSB file formats to support these features. In addition to raster graphics, Photoshop has limited abilities to edit or render text and vector graphics (especially through clipping path for the latter), as well as 3D graphics and video.
Its feature set can be expanded by plug-ins; programs developed and distributed independently of Photoshop that run inside it and offer new or enhanced features.
Autodesk 3ds Max, formerly 3D Studio and 3D Studio Max, is a professional 3D computer graphics program for making 3D animations, models, 3D print, games and images. It is developed and produced by Autodesk Media and Entertainment. It has modeling capabilities and a flexible plugin architecture and must be used on the Microsoft Windows platform. It is also used for movie effects and movie pre-visualization. For its modeling and animation tools, the latest version of 3ds Max also features shaders (such as ambient occlusion and subsurface scattering), dynamic simulation, particle systems, radiosity, normal map creation and rendering, global illumination, a customizable user interface, new icons, and its own scripting language
* Create realistic 3D designs with powerful modeling tools
Whether you're building expansive worlds for games or visualizing intricate architectural designs, 3ds Max has the modeling toolset you need to bring your 3D assets to life.
* Produce high-quality renders
From light mixing to color correction, the built-in Arnold renderer provides a rich experience with the ability to handle your most complex characters, scenes, and effects. Deliver photorealistic designs
3ds Max powers your creativity with easy-to-use tools for worldbuilding and asset creation.
Boost productivity with automation 3ds Max automates repetitive and time-consuming tasks so you can meet deadlines. Use a rich and flexible toolset Stay in the artistic flow with creative tools in an artist-friendly UI.
It was in 1982 when a group of programmers, led by John Walker, developed the first version of AutoCAD, the software that Michael Riddle, another member of that team, had created before.
Autodesk is a design software company that serves customers across the manufacturing, architecture, building, construction, media, and entertainment industries. Autodesk has taken a leading role in the development of robotics, Augmented and Virtual Reality, and 3D printing. With AutoCAD, users are able work more efficiently with seven industry-specific toolsets to enhance automation and productivity for tasks in architecture, mechanical design, electrical design, plant design, plumbing, converting raster images, geographic information systems, and 3D mapping.
If we had to define what AutoCAD is in a few words, we would say that it is a CAD-type software oriented to drawing and modeling in 2D and 3D. It allows the creation and modification of geometric models with an almost infinite capacity to develop all types of structures and objects.
This ability to work in different fields has made AutoCAD transcend its traditional use in the world of architecture and engineering, to enter the world of graphic and interior design.Currently, AutoCAD has a multitude of specialized auxiliary tools which cover every kind of industrial fields related to 2D design and 3D modeling.
Grasshopper is a visual programming language and environment that runs within the Rhinoceros 3D computer-aided design (CAD) application. The program was created by David Rutten at Robert McNeel & Associates in 2007. Programs are created by dragging components onto a canvas. The outputs to these components are Grasshopper is primarily used to build generative algorithms, such as for generative art.
Many of Grasshopper's components create 3D geometry. Programs may also contain other types of algorithms including numeric, textual, audio-visual and haptic applications. Advanced uses of Grasshopper include parametric modeling for structural engineering, parametric modeling for architecture and fabrication, lighting performance analysis for eco-friendly architecture and building energy consumption.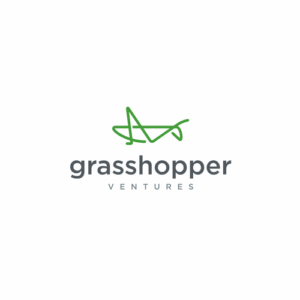 Back in 1998 in the Dutch city of Leiden, the Netherlands, two young Dutch computer programmers with a passionate curiosity for 3D computer graphics were taking the first steps toward creating a software company.
With Lumion, you can bring your vision to life and tell a richer, more immersive story about the design's role in the real world. Import your model from all of the leading 3D CAD modeling programs including Revit, 3ds Max, SketchUp, AutoCAD, Rhino and ArchiCAD. From a blank skeleton of your 3D model to a photorealistic result, Lumion helps you get the job done faster than any 3D rendering software out there.
A story that sparks imagination and helps clients fully visualize how life could unfold within those four walls. Lumion helps architects unveil their designs as lived-in spaces, capturing the deeply personal connection between a building, the people who inhabit it, and all the unique objects they bring with them. You can render more than a building. Render your client's dream home, render a story about design that moves emotions, render the space where life happens.
Microsoft Office or simply Office, is a family of client software, server software, and services developed by Microsoft. Initially a marketing term for an office suite (bundled set of productivity applications), the first version of Office contained Microsoft Word, Microsoft Excel, and Microsoft PowerPoint.
Over the years, Office applications have grown substantially closer with shared features such as a common spell checker, Object Linking and Embedding data integration and Visual Basic for Applications scripting language. Microsoft also positions Office as a development platform for line-of-business software under the Office Business Applications brand. It contains a word processor (Word), a spreadsheet program (Excel) and a presentation program (PowerPoint), an email client (Outlook), a database management system (Access), and a desktop publishing app (Publisher).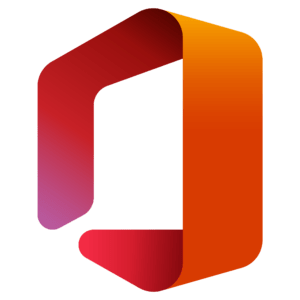 Rhinoceros (typically abbreviated Rhino or Rhino3D) is a commercial 3D computer graphics and computer-aided design (CAD) application software. It has established in 1980. Rhinoceros geometry is based on the NURBS mathematical model, which focuses on producing mathematically precise representation of curves and freeform surfaces in computer graphics (as opposed to polygon mesh-based applications)
Rhinoceros is used for computer-aided design (CAD), computer-aided manufacturing (CAM), rapid prototyping, 3D printing and reverse engineering in industries including architecture, industrial design (e.g. automotive design, watercraft design), product design (e.g. jewelry design) as well as for multimedia and graphic design. Rhinoceros is developed for the Microsoft Windows operating system and macOS. A visual scripting language add-on for Rhino, Grasshopper, is developed by Robert McNeel & Associates.
Solidworks established in 1989, focusing on professional engineering design, analysis and manufacturing software solutions, with an undeniable commitment towards meeting our customer's needs by taking a very personal and passionate approach to become a natural extension of their business.
Our engineers are fully trained and certified by SOLIDWORKS to the highest levels in all areas of the product portfolio and as that family of products has grown, we have remained committed to the continuous training of our staff, thus providing one of the best customer satisfaction rates for training and support.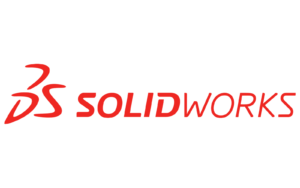 Whether you are new to 3D design, making the transition from AutoCAD 2D, moving from older 3D systems or you're an expert needing additional support – we have all the experience, expertise that you will need. Whatever stage you are at, we are confident we can help.
Solidworks is used to develop mechatronics systems from beginning to end. At the initial stage, the software is used for planning, visual ideation, modeling, feasibility assessment, prototyping, and project management. The software is then used for design and building of mechanical, electrical, and software elements.
V-Ray is a biased computer-generated imagery rendering software application developed by Chaos Group, which was established in Sofia, Bulgaria, in 1997. V-Ray is a commercial plug-in for third-party 3D computer graphics software applications and is used for visualizations and computer graphics in industries such as media, entertainment, film and video game production, industrial design, product design and architecture
Chaos® V-Ray® is a 3D rendering plugin available for the most popular design platforms such as 3ds Max, SketchUp, Rhino, Revit, Maya, and more. It is widely used in architectural visualization, advertising, and visual effects for film and television. With V-Ray, artists and designers can explore and share their projects with real-time ray tracing and render high-quality visualizations.
Trusted by 92 of the top 100 number architecture firms, and integrated into the pipelines of the biggest film and visual effects companies, V-Ray is built to handle the toughest scenes and biggest projects. V-Ray has a large community of users and is recognized for its incredible versatility. VRay has been honored with a Sci-Tech Academy Award® and an Engineering Emmy Award® for bringing fully ray-traced photorealistic CGI to the film and television industries.