What is the impact of graphic design on architecture?
With the expansion of urban life and intellectual pursuits, the complexity of human life has increased so that people spend most of their time outside the house, and on the other hand, they pay attention to color and graphic design and its effects on residents. An underrated city. At the same time, the problem is the beauty and tranquility of the city's environment, which can lead to people's mental health.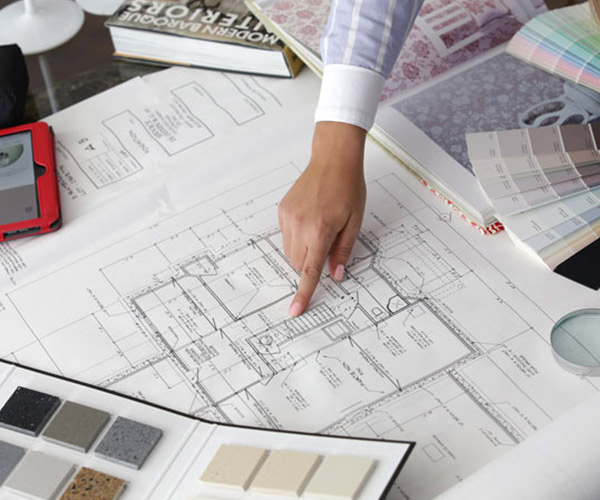 Because the most important elements in a city are the buildings and structures of that city, for this reason, a suitable opportunity has been provided for graphic designers to create attractions based on the principles of aesthetics, sociology, psychology, etc., and impress the viewers. It is easier to use a tool called environmental graphics and color effect, which are among the most popular and at the same time, the most practical and can help to establish and improve social communication in the city and especially in public places.
The influence of graphic design on architecture
In addition to fulfilling the stated goals, appropriate environmental graphics can play an essential role in promoting the general culture of society.
On the other hand, the application of sustainability concepts and sustainable development goals to reduce energy loss and environmental pollution in architecture has created a topic called sustainable architecture.
What is graphic design?
Graphic design is the art of visual communication that conveys information or an effective message to the audience by combining images, words, and ideas. Graphic design plays an important role in all stages of architectural projects.
The influence of graphic design on architecture
Architecture and graphics are related to each other in many places, so it can be said that the way these two interact with each other is very close and significant. Good design helps architects better present their concepts to any target community. This helps investors to market their projects smarter. It also helps real estate teams sell their properties faster.
Environmental Graphic
The footprints of graphic artists are nowhere as colorful as the environment of social life. When we walk down the old street, we see many visual and graphic signs, each trying to create a connection with the audience. Even on the roads outside the city and in the deserts, you can see examples of the works of graphic artists.
Application of graphics in architecture
Graphic design is a communication tool that plays an important role in architectural design. Knowing the application of graphics and psychology in interior architecture and observing them helps us and brings visual beauty, order, and harmony to the design of our space.